Latest updates featuring Zeero
Teddy Bryce has a problem. His girlfriend is a dead fish in the sac. No joke. Missionary position with the lights off, when she feels like it. It's driving Teddy insane, so he heads over to Ray Diesel's to vent his frustrations and play a little pool some some of Ray's pals. What starts as a bitch session quicky turns into a fuck session, especially since straight boi Teddy has an open mind! He's always been secretly curious about things like sucking cock and getting his ass pounded, and today's as good a day as any to experiment! It doesn't take very long for Teddy to drop to his knees to service his three black, hung buddies. It's not much longer before he's bent over the pool table as the Bulls run their train on his there first...and then, a little later, on the sofa. Teddy's never tasted jizz before, so why not load him up with three hot, thick loads? And don't kid yourself: judging from Teddy's huge cum shot, it'll only be a few days before he's back at Ray's playing more pool!!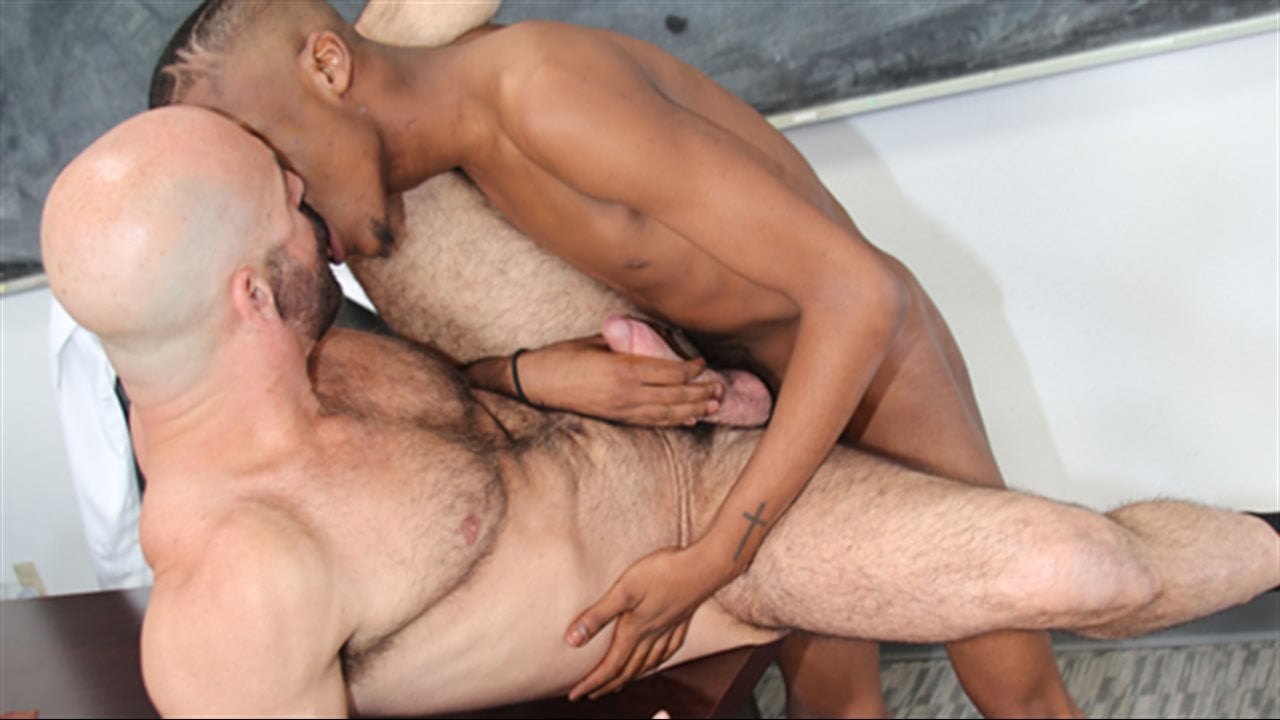 A hairless twink. A mature, hairy 'DILF'. A student who is wondering why he doesn't like want to have sex with his girlfriend. A professor who's popular on campus. Meet Zeero and Professor Adam Russo. Zeero really likes Professor Russo and feels like he can confide in him with just about anything. Professor Russo is popular because he cares about his students and their success, both in and out of the classroom. Professor Russo has also noticed the way Zeero looks at him as he lectures. Sure enough, Zeero has a crush, and Professor Russo is going to show the inexperienced student what Man Love is all about. The professor is somewhat surprised at the size of Zeero's uncut, black cock...only somewhat. He is, after all, black...but Zeero isn't really a big guy. And even though Zeero isn't very experienced with homoerotic encounters, he's about to impress Professor Russo so much that the good professor will have to offer Zeero a teaching assistant job immediately after Zeero unloads a big one right into the professor's mouth!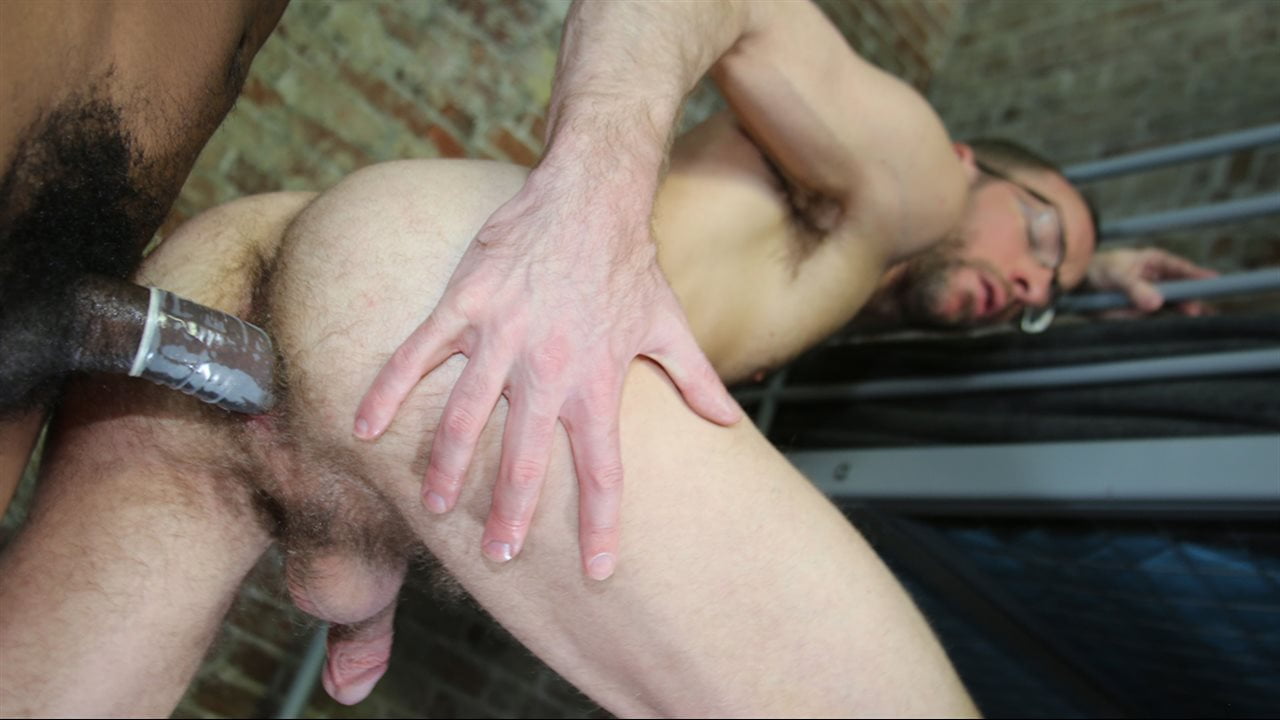 Like most straight fellahs who wind up in the joint, Alex Hawk is about to get turned out. It doesn't matter how many times he pleads with his 'cellie' -- a black man calling himself 'Zeero'. Alex will do as Zeero says, which includes dropping to his knees in order to make Zeero's dick grow. Once that beautiful, uncut cock is rock solid, Zeero will turn his attention to Alex's virgin ass. You read right: Alex the straight boy is a virgin when it comes to getting reamed, and that's exactly what Zeero is about to do: ream his puckered, tight butthole until Alex screams with pleasure. Or is that a little painful? Doesn't matter, cause Zeero loves his tight, white ass, and he's going to fuck it until Alex either taps out...or drops to his knees, right in the middle of the cell, so Zeero can unload his black nut sac all over Alex's white face!