Latest Updates from 'Dogfart Men' (Page 3)


The signs all over the adult bookstore state it very clearly: NO CRUISING. In case you're not aware, this, cruising defined: to search, often in public places, of a sex partner. This term is used mainly in the gay community, where 'hot' places are often described as 'cruisy'. Enter Estefan Broznik. He hails from Eastern Europe, but he's been here long enough to know the cruisy spots, and this adult shop is one of his favorites. Forget the signs! Management is aware of what goes on back in the arcade, and as long as you're discreet...well, you're good to go! Estefan lucks out, as he finds not only a handsome black man to share his booth with, but one who's hung! Both girthy and long! Estefan gets the fucking of a lifetime before jerking a wad all over himself!
Today is a big day for Aubrey Kate. She's been seeing Robert for a while, and they're both falling for each other; however, Aubrey has a secret, and she's afraid that when she reveals it, Robert will break up with her. It's happened before...and more than once, such is life as a tranny. When Aubrey break the news that she has something 'extra' down there, most men run. Robert's different, though...and sure enough, after Aubrey breaks the news and Robert has a few moments to think, he embraces Aubrey, he embraces her transexual life. And then fucks the shit out of her! Aubrey's eager for black cock, and she's eager to drop to her knees after being railed to receive his big load!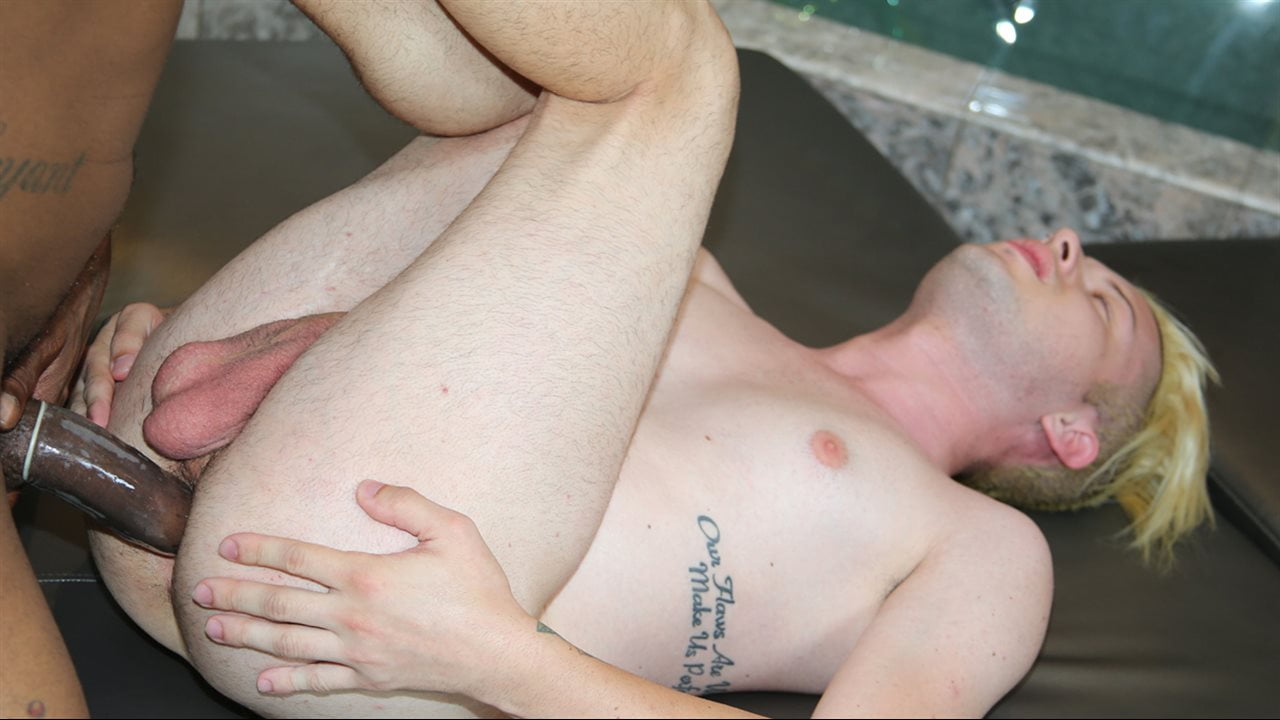 Skyler Star is a black cock slut. He'll perform sexual acts with a black man that he'd never do with his own race. The reason? Size, primarily. We teamed Skyler up with our well-hung stud, Deepdicc. Deep is aptly-named, as his thick, uncut 11-inch dong has destroyed many who have come before Skyler. In fact, when you watch this scene, you'll see the pain Deep inflicts on Skyler's (now-loose) sweet ass. In other words, Skyler walked on set with a tight, pink manpussy and limped off set with a size 11 poopchute. Skyler's wrecked asshole felt the pain that is Deepdicc for weeks after this pounding!