Latest updates featuring Skylar Starr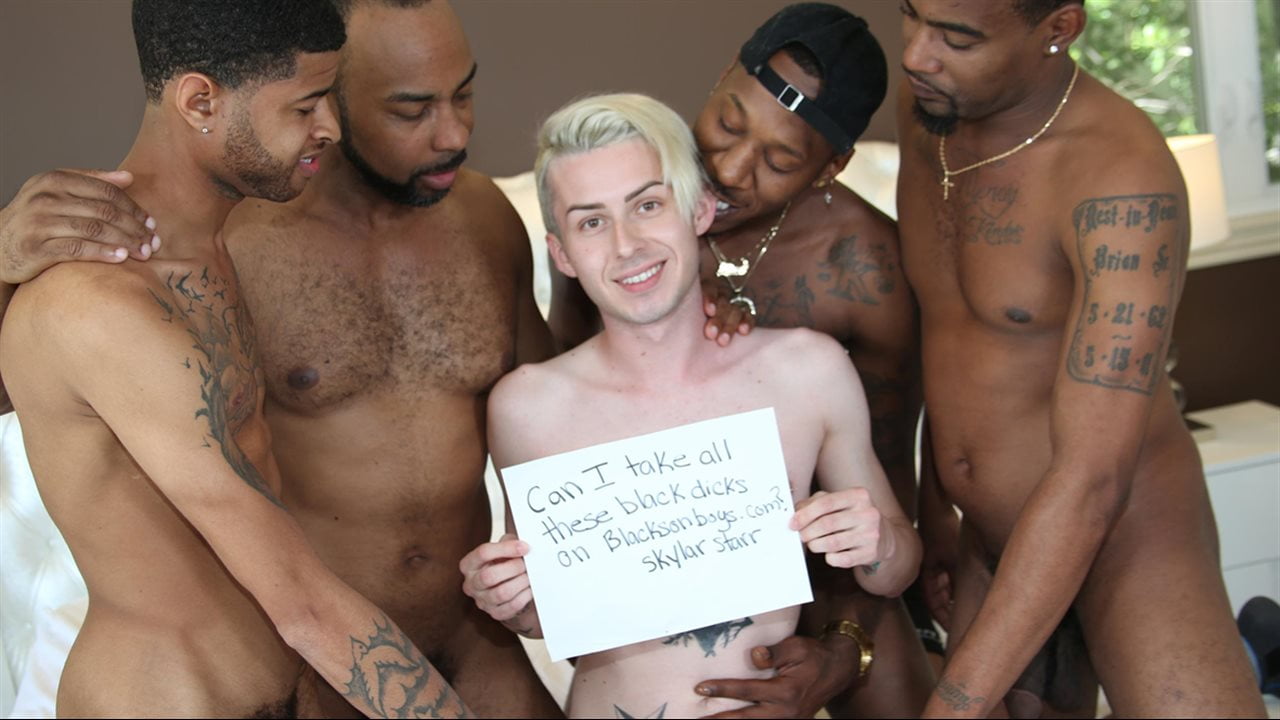 Skyler Starr is a black cock slut, and you're about to witness his first-time gang bang! With so much black dick, we started Skyler slowly, warming up his mouth first. There's a lot of big, black meat to contend with, and Skyler starts off fairly nervous. Are the Bulls going to make him gag with all that dick? And when it's time to use his asshole, will they abuse it instead? Skyler doesn't know what turns him on more -- if the Bulls take their time to stretch him open slowly...or if they simply take what's theirs, however they decide to give it to him! Which is exactly how they run their train on Skyler's tight, little asshole. Wait until you see all the jizz the Bulls deliver, too! It's rope after rope of the sticky, white stuff...and it literally coats Skyler's entire body. His reaction? To jerk himself off, all over the mess the Bulls just left! In the end of this black cock session, Skyler is all used up and a dirty, filthy mess...and he wouldn't have it any other way!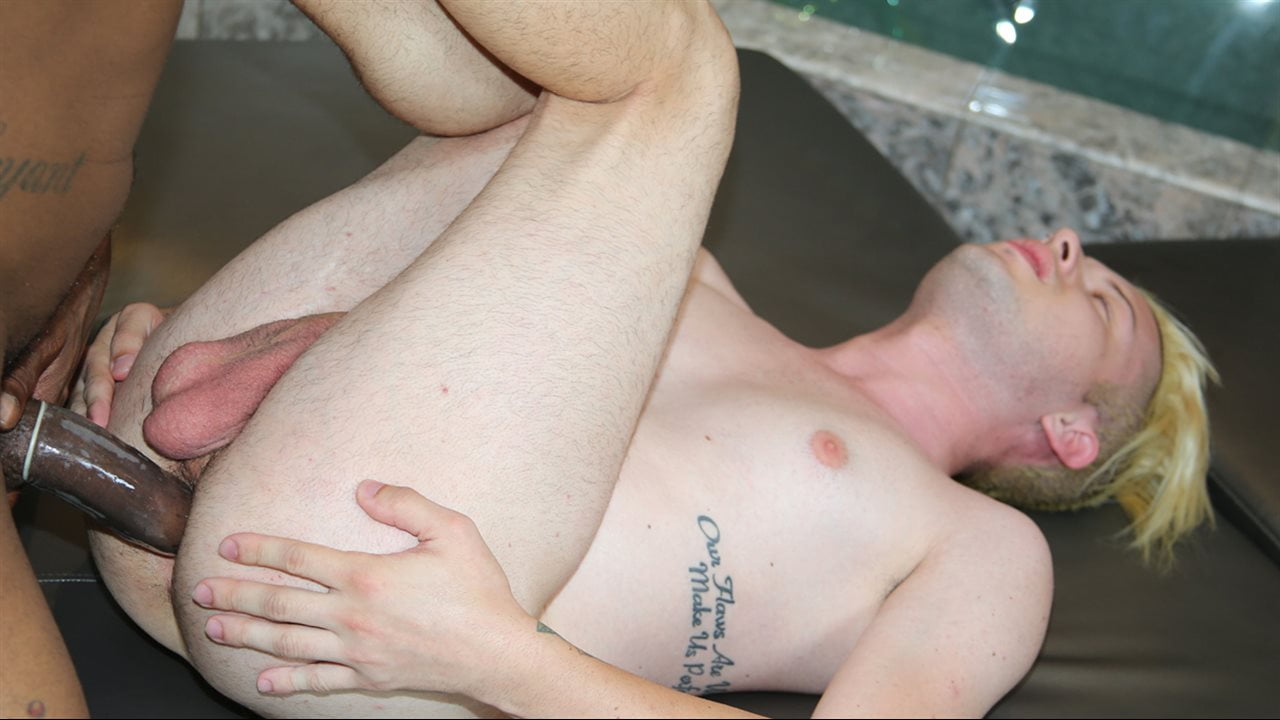 Skyler Star is a black cock slut. He'll perform sexual acts with a black man that he'd never do with his own race. The reason? Size, primarily. We teamed Skyler up with our well-hung stud, Deepdicc. Deep is aptly-named, as his thick, uncut 11-inch dong has destroyed many who have come before Skyler. In fact, when you watch this scene, you'll see the pain Deep inflicts on Skyler's (now-loose) sweet ass. In other words, Skyler walked on set with a tight, pink manpussy and limped off set with a size 11 poopchute. Skyler's wrecked asshole felt the pain that is Deepdicc for weeks after this pounding!